Prerequisite: None
Duration: 2 days
Cost:£250
Have you dreamt of making your own knife, whether for bush-craft or for the kitchen but feel you can't on account of the expensive equipment you see professional knife makers use?
This class is for the hobbyist, who wants to make knives of great quality and functionality but with a much smaller set-up fee. On the class you will not only make and build your first knife but learn how to set up a knife making workshop, with limited space and equipment costing less than £100! You may be surprised to learn that you have lots of the equipment already.
The stock removal method of knife making will be taught. You will come away with a razor sharp knife that you have shaped, bevelled, hardened, tempered and fitted as well as shaping a handle.
Native Awareness provide lunch, tea and coffee with the evening meal and snacks being self-catered. We do not provide accommodation for this particular course but you will find plenty of choice locally as there are many bed and breakfasts and hotels in the area. However, if you prefer there is also a camp site with amenities at a neighbouring village.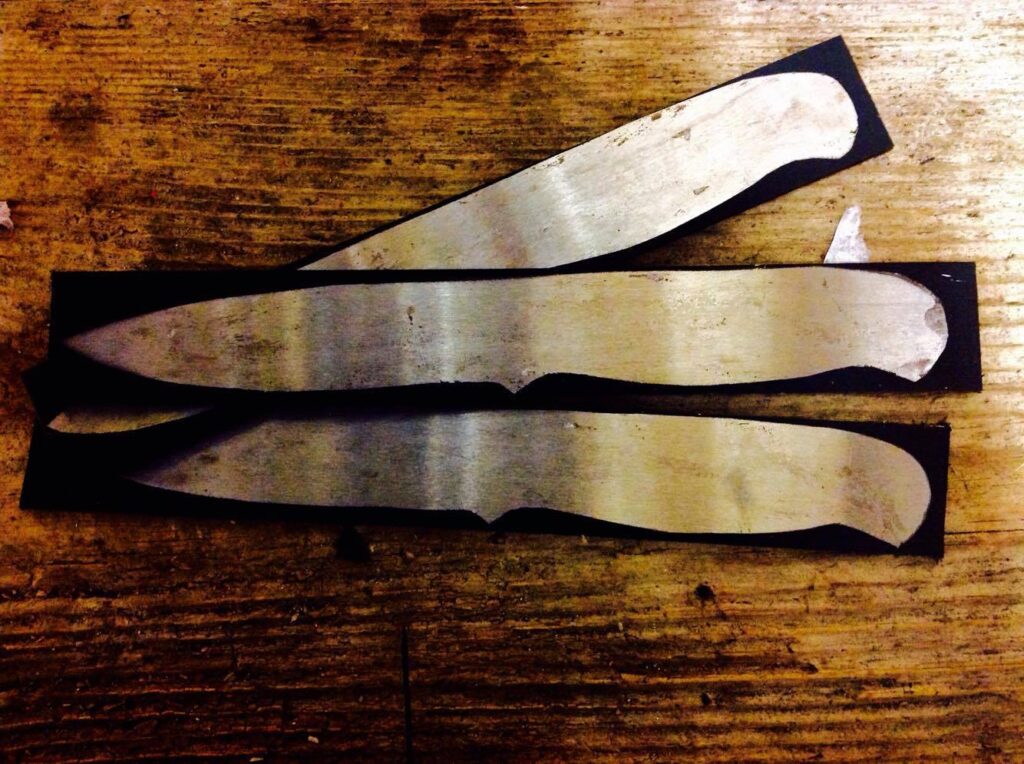 "knowing that these same skills will go global. "
Nicky, Security